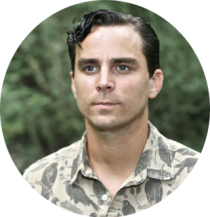 JOHN MCGREW
CO-CREATOR - STORY - COMPOSER
John McGrew is a composer, singer, multi-instrumentalist, teacher, and performer currently residing in Brooklyn, NY.
Born in Ohio, McGrew was raised in a family of musicians, surrounded by madrigals, operas, and hand-built harpsichords. He studied piano and trumpet formally throughout his childhood, and while studying theater at the University of North Carolina, began to write electronic and rock compositions. Upon graduation, McGrew hauled his keyboard and trumpet north to New York City and started a band, John McGrew & The Sitbacks.
McGrew's desire to compose lyrical and textured melodies soon extended beyond his work with the Sitbacks to compositions for theater and dance. In 2008, McGrew composed music for the Hunter College High School production of Shakespeare's Two Noble Kinsmen, later collected on the album Bells and Bones. The New York Times called McGrew's music for the Jack Ferver dance performance piece Death Is Certain both "ominous" and "delicate." His musicals (one based on the myth Cupid & Psyche with lyrics by Jon Karpinos, and one inspired by the work of Apollo Run's Here Be Dragons series) were the central piece for youth performers at the Acting Manitou performing arts camp in Maine in 2009 and 2012, where McGrew acts as musical director. In 2009, McGrew was invited by to create and perform a piece for DanSpace Project's Food For Thought, a night that honored the year's most influential artists from the dance world. McGrew composed/performed original music for Judith Sanchez Ruiz' Site Specific performance at Invisible Dog Art Center, Colleen Thomas' Anatomy of a Viciously Sweet: A. Love; B. Lust; C. Life; with Zenon Dance Company in Minneapolis, and for Bill Young/Colleen Thomas' A Place In France at 100 Grand in NYC. McGrew has continued his annual work with Hunter College High School, composing and music directing original work for Winter's Tale, Cymbeline, and Comedy of Errors. In 2013, McGrew was asked to compose the theme music for the TED Talk conference, TED Talk: The Young. The Wise. The Undiscovered. (with Graham Fisk, artist Oliver Jeffers, and videographer Mac Premo).
McGrew pioneered an interactive, multimedia course entitled "Igniting the Creative Process" which he has been teaching both publicly and privately over the past six years. McGrew is also currently the Music Director at The Choo Choo Train Project in Brooklyn, NY. The Choo Choo Project is a creativity-based school for 3 to 5 year olds.
McGrew performs across the country with his Brooklyn-based rock group Apollo Run, whose "talent for quickly jelling melodies" was recognized by NPR's Song of the Day, among others, including HuffingtonPost, Time Out NY, Crawdaddy!, LAist.com, and FutureSounds.com. Apollo Run released their debut full length record, Here Be Dragons, Vol. III, in September of 2012. McGrew also composed/performed for Enrico Wey's Where We Are Right Now as part of LMCC's 2014 River to River Fest and just finished a composition for Tony Orrico's recreation of Yvonne Rainer's Hand Movie.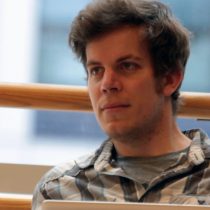 JONATHAN KARPINOS
CO-CREATOR - STORY - WRITER
is a playwright and teacher based in New York. In addition to The Village of Vale, recent work has appeared at Freeplay (NYU), Studio Tisch (NYU), the Louis Armstrong House Museum, the Queens College Play Development Lab, and Pew-ish. Jonathan holds a MFA from Queens College, where he also taught college writing and published an essay on the challenge of translating 2200-year-old Latin puns. He taught playwriting for several years at Acting Manitou, a summer theatre program for young actors, where he co-wrote (with John McGrew) a rock musical based on the myth of Cupid and Psyche. He is also the co-author (with Benji Goldsmith) of The Average Achievers, a musical for young actors, which will receive its New York premiere at Hunter College High School in March 2015. He currently teaches Latin at The Masters School.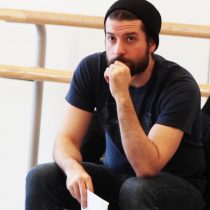 JOSEPH VARCA
CO-CREATOR - STORY - WRITER - DIRECTOR
Joseph Varca is an actor, director and filmmaker based in New York. His work as a director has been seen twice at the NY Fringe Festival and include an adaptation of Kafka's Amerika (Winner Best Ensemble) and the original production I Was Tom Cruise (Winner Outstanding Play). His work in film as a director and producer has debuted at the TriBeCa and Austin Film Festivals.
He has appeared in Off-Broadway productions of Pentecost and Monster at Atlantic Stage 2,  LoveSick at 59E59th as well as NY premieres of Cut by Crystal Skillman and Song For A Future Generation by Joe Tracz. He helped develop and performed in productions of As Far As We Know (Drama League: New Works, New Directors grant recipient, NY Fringe) and A Man of Wealth and Taste (Harkness Dance Festival) directed by Nancy Bannon. Work in Film and TV has included Bastards of Young (IFP Narrative Labs Recipient), Bristel Goodman (Palm Springs International Film Festival), Listen My Children (Chiller TV) and American Genius (National Geographic Channel).
He is a graduate of Middlebury College where he is an Associate Artist of the Midd PlayLab weeklong summer intensive that connects current students with experienced alumni offering master classes alongside the development of new plays.<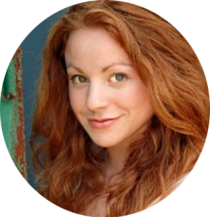 TARA GIORDANO
PERFORMER - COLLABORATOR
Tara Giordano is an actor, educator, and theatre-maker. She has performed Off-Broadway and at top regional venues like Arena Stage, The Shakespeare Theatre, Kennedy Center, Folger Theatre, and Two River Theatre. Her work can also be seen & heard in national commercials, voiceovers, audiobook recordings, and feature films. A 10-season company member of PTP/NYC, she played Scilla in the NY Times Critics' Pick Serious Money, which ran for two consecutive seasons at Atlantic Stage 2. She is the recipient of a Helen Hayes Award Nomination for Outstanding Lead Actress in a Musical and of an Individual Artist Fellowship from the Washington DC Arts Commision. Ms. Giordano holds a BA from Middlebury College and an MFA from the Academy for Classical Acting at George Washington University.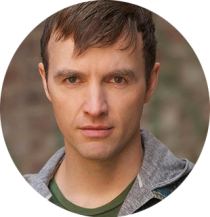 JAY DUNN
PERFORMER - COLLABORATOR
Jay Dunn is an actor/creator and director based in Brooklyn, NY. He has performed in Paris, London, Haiti, Philadelphia, Washington DC and New York since 1999 with theaters and companies such as The Barbican, Folger Theater, Woolly Mammoth, Arena Stage, Atlantic Stage 2, The Tank, Dixon Place and Clowns Without Borders.  Jay Dunn has performed original devised work with rainpan 43 (Elephant Room), Pig Iron Theater Company (Hell Meets Henry Halfway) and Geoff Sobelle/Charlotte Ford (Flesh and Blood and Fish and Fowl: 2010 Edinburgh Fringe Festival, 2011 London Mime Festival, Paris & St Etienne, France).  Jay's most recent devised and off-broadway work includes L'Arbre Enchante (Fire Island Opera Festival), Serious Money (Atlantic Theater Stage 2), adapting and directing Moliere's Imaginary Invalid at Middlebury college, The Pinks (Collapsible Hole/Gold No Trade, and Chicken with Charlotte Ford (Philadelphia LiveArts 2010).   Jay Dunn has taught at the high school level (Duke Ellington School of the Arts, Friends School with Pig Iron Theatre), college (American University and American Academy of Dramatic Arts), and professional level (Woolly Mammoth Theater – DC, Whistler in the Dark Company – Boston, The Center for Movement Theater w/Dody DiSanto- DC & NYC).  Jay Dunn received his B.A. in Theater from Middlebury College and completed his graduate training at L'Ecole Jacques Lecoq.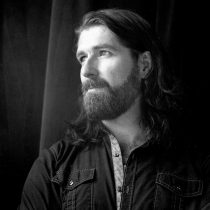 JODY SHELTON
PERFORMER - COLLABORATOR
Jody Shelton began his career as musical director for the Second City National Touring Company, and performed with renowned musical improv ensemble Baby Wants Candy for fifteen years. In 2012, he co-wrote the parody 50 Shades! The Musical, which had an extended run at the Elektra Theatre in New York, and has been performed throughout North America, South America, Asia, and Europe. 50 Shades! can currently be seen at Bally's in Las Vegas. Jody's next musical, co-written with Emmy and Peabody winner Peter Gwinn (The Colbert Report) was The Story of a Story (The Untold Story), which opened at the Chopin Theatre in Chicago in October, 2015, and received a Jeff Award nomination for Best New Work. Since 2004, Jody has also released three critically acclaimed albums as solo artist, and two more with his band, Daughter & Son. Jody's new project is a musical parody called Star Wars: The Farce Awakens which had its New York world premier in April, 2016.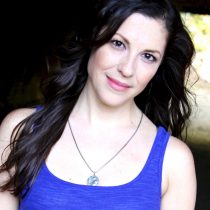 KATE PFAFFL
PERFORMER - COLLABORATOR
After attending the University of Cincinnati College Conservatory of Music (CCM) for Musical Theater, Kate moved to NYC, releasing 6 albums of original music as multi-instrumentalist, singer/songwriter Mighty Kate, (and with her duo, Daughter & Son),while also performing on Broadway, originating the role of 'Song Woman' in the celebrated production of War Horse at Lincoln Center. Kate has also been a private voice teacher/vocal coach to the Broadway community for the past 14 years, with students appearing in over 30 Broadway shows, in addition to teaching musical theater internationally with BIJ (Broadway in Japan) in Tokyo, and ASTEP (Artists Striving to End Poverty) at Shanti Bhavan boarding school in Tamil Nadu, India, and at Nkosi's Haven in Johannesburg, South Africa. Kate is most recently the co-founder of Broadway's Babies, a series of benefit concerts featuring performances by Broadway Stars to raise money and awareness for children in need around the world.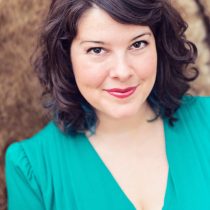 LAUREN ELDER
PERFORMER
Lauren Elder is an actress, singer-songwriter and whistler living in New York City. She has been seen on Boardwalk Empire (HBO), Louie (FX), Law & Order (NBC), in the Broadway and West End revivals of Hair, and the Broadway revival of Side Show. She is regularly seen performing in NYC at 54 Below, Joe's Pub, Birdland, and other local venues. Lauren also writes original music blending the sweet sounds of the ukulele with influences of folk, jazz and pop to create her unique, whimsical sound. She recently released her debut album, which is available on iTunes. In addition, Lauren teaches musical theater at New York Film Academy. Learn more at www.laureneldermusic.com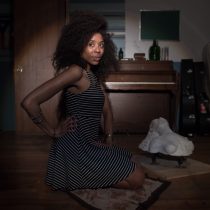 MAYA SHARPE
PERFORMER
Musician. Actor. Filmmaker. Maya Sharpe is multi-disciplinary artist based in New York and Los Angeles. Maya's passion lies in exploring simplicity in humanity and composition as a means to demonstrate that there is more of a connection and love between everything than the politically derived disconnect and hatred.